About us
Your specialists for optical engineering
We understand our craft – because we are Technologie Manufaktur, est. 2014 – Made in Germany

Customized optical solutions

Innovation through experience

Individual support and advice
We are Technologie Manufaktur
Innovation is and remains a process that depends on real people, their individual experience and their skills. Specialized knowledge that is well-founded and the use of state-of-the-art technologies provide the foundations upon which we develop new solutions.
The "Manufaktur Idea" governs everything we do: Craftsmanship results in tailor-made products, not mass produced goods. Products we can stand behind, products about which we have something valuable to say. Technology is our craft – we are Technologie Manufaktur.
Technology Manufacture Göttingen. For further information please call us:
+49 (0)551 270765-1
or send a contact request here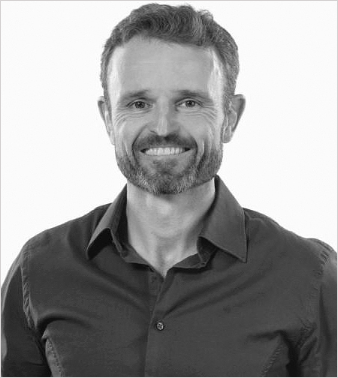 Dr. Dirk Hoenig
Your specialist for optical technologies, measurement technology and software:
Studies: Physics – Georg-August University of Goettingen
Doctorate in physics at the Max Planck Institute for Biophysical Chemistry, Goettingen (1994)
Positions: Co-founder of several companies active in the fields of optics, measurement technology and high-tech engineering
Main focus areas at Technologie Manufaktur: Optical technologies, measurement technology, image processing, scientific and technical software development in LabVIEW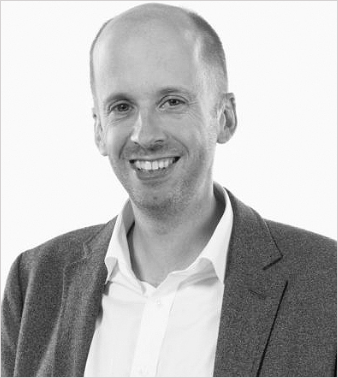 Dr. Jan Thirase
Your specialist for optical design, consulting and project management:
Studies: Mathematics and physics – Georg-August University of Goettingen
Doctorate in mathematics at the Georg-August University of Goettingen (2000)
Positions: Project manager and head of the development area at Carl Zeiss Optical Design (2002-2011)
Freelance optical designer and systems engineer in space projects (2013-2016)
Main focus areas at Technologie Manufaktur: Optical design, simulations, customer support, project and quality management
Our field of expertise: Holistic development of optical modules and systems
We are a full service provider with expertise in all areas of device development – from optical design through to sensors and electronics, automation and evaluation software.
Furthermore, we can call upon the expertise of our network of partner companies and institutions.
Our customers from industry and science profit from our many years of experience in the development of microscope, spectroscope, polarization optical, and camera-based devices.
OPTICAL SYSTEMS
HIGH RESOLUTION
LONG WORKING DISTANCES
Always state-of-the-art: our expertise in optical measurement technology methods
We ensure that our expertise is up-to-date so that we can always implement state-of-the-art measurement technology methods in our projects.
One focus in particular is on the optimal evaluation of measurement data, which we achieve by implementing robust algorithms.
We never lose sight of optical technology developments
Innovative sensors, modern camera technologies, higher light yields, improved sensitivity and extended spectral ranges – we keep a close eye on the rapid development of optical components. And we are at the forefront when it comes to applying new technologies.
We are happy to advise you.
Contact us now
What's special about our work at Technologie Manufaktur?
Technologie Manufaktur combines expertise and personal service with the development and manufacture of optical devices that are precisely tailored to the needs of our customers.
In which industries is Technologie Manufaktur active?
We're specialized primarily on optical engineering and the manufacture of customized products for professional use. This includes industrial lighting solutions in fields such as sensor technology, medical technology, machine vision and biotechnology, but also solutions for scientific analysis methods, such as fluorescence, reflection and transmission spectroscopy, polarimetry, and refractometry.
What is optical technology?
We need it to measure, visualize or manipulate things – optical technologies are everywhere! The most important factor behind all those tiny or huge sensors, modules, devices and machines is always the controlled use of light. Optical technologies generate light. They shape, direct, filter, project, measure and evaluate light. We profit from this every day in our personal and professional lives – whether it's the smartphone camera, a PCR test or a laser cutter used in the automotive industry.